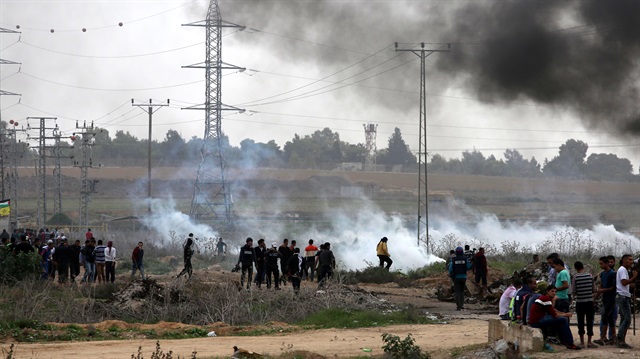 Clashes erupted Friday between Palestinian youth and Israeli troops near the Gaza-Israel border amid ongoing Palestinian protests against U.S. recognition of Jerusalem as Israel's capital.
Friday's clashes occurred near the Gaza-Israel border east of the strip's southern city of Khan Younis.
According to witnesses, dozens of young Palestinians hurled stones at Israeli troops stationed on the other side of the border fence, while the latter responded with teargas, rubber bullets and live ammunition.
As of mid-afternoon, no deaths or injuries had been reported.
The Palestinian territories have remained tense since last December, when U.S. President Donald Trump recognized Jerusalem as Israel's capital, drawing widespread condemnation from across the Arab and Muslim world.
In the almost three months since, Palestinians in the West Bank and the blockaded Gaza Strip have held rallies each Friday -- often leading to clashes with Israeli forces -- to protest the controversial U.S. decision.
According to recent reports, the U.S. administration plans to officially move its Israel embassy from Tel Aviv to Jerusalem in mid-May.
5 yıl önce