The second step of the July 15 coup attempt was undertaken by the Malatya 2nd Army, under the command of Gen. Adem Huduti. A helicopter that took off from the 7th Main Jet Base connected to the 2nd Army hit Parliament on the evening of the coup attempt on orders from the junta.
Huduti, who led the coup attempt at the headquarters, did not issue any messages despite the fact that President Recep Tayyip Erdogan, Prime Minister Binali Yıldırım, the 1st and 3rd Army commanders and some corps commanders made public statements about the coup attempt.
When the governor of Malatya wanted a written text from Huduti stating that he was against the coup around 2:00 a.m., after having understood that the coup attempt had failed, Huduti acted as if he was against the coup attempt and as if he was detained by coup soldiers under his command. He issued a message on his position against the coup at 3:06 a.m.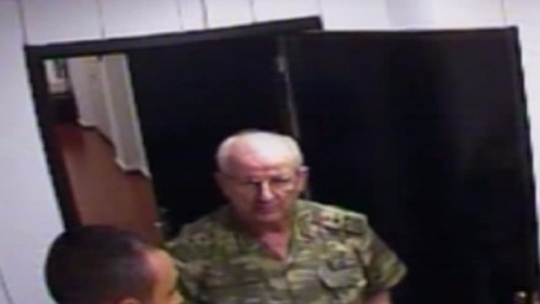 Huduti was detained on charges of "being a member of an armed terrorist organization, attempting to remove the order prescribed by the Constitution of the Republic of Turkey, replacing it with another order and preventing the actual implementation of this order." His statement read:
"My son Ersü asked me if there was any activity in Malatya when I was resting at home. Meanwhile, someone knocked on the door. When I opened it, I saw Brig. Gen. Mustafa Serdar Sevgili and Brig. Gen. Zekai Karataş, who are on duty in the 2nd Army, Staff Col. Bahadır Erdemli and my aide Maj. Serhat Kaya.
"Col. Bahadır gave me two files. One was a document explaining who would take responsibility of the forces. The other was a large file explaining the administration of martial law commanders. I wrote a note on both of the documents explaining that this is unlawful and that the orders will not be applied.
"Then I called the Van gendarmerie commander, Diyarbakır 7th Army Corps commander and Adana 6th Division commander through military systems called 'Tafix'. I informed them that such an order came but it won't be applied, no vehicle shall be removed from the units, no helicopter or plane shall take off, the troops shall stay in their barracks and I ordered that this information be announced to subordinate commands.
'He pulled his gun and loaded it'
"Meanwhile, Col. Bahadır demanded commander [Maj. Gen.] Avni Angun leave the room. They argued loudly. Col. Bahadır pulled his gun and loaded it, but he dropped the bullet. He had forgotten about the bullet that he loaded previously. At the same time, my aide and my protection sergeant attacked him and took the gun.
"Later, they forcibly took Sevgili's weapon, too. We were trying to convince them. They closed the main entrances outside and took up positions in the army. We talked on the phone with the governor four or five times. I was telling them not to intervene, that I was trying to convince those inside.
"Chief of General Staff [Gen. Akar] called on the morning of July 16 while I was in the room.
"He said that at the Akıncı Air Base, where he was held, they reached a settlement, had a consensus with the mutineers and that the process will be carried out.
"He told us that the gendarmerie and the police would cease fire and that I should call the person who is in charge of the oppressors, that I should tell him to talk to the people in Ankara who gave him the orders, that they will approve this agreement, that their weapons will be confiscated and they will be delivered to justice. I informed the governor on the issue.
"I asked them not to open fire, to give me some time to convince them, otherwise people would die. Col. Bahadır and Commander Sevgi went outside. Later, they came and said that they will stick to the agreement and they will surrender. Finally, they laid down their arms and they were detained. Whoever is involved in this act, I want them to be punished severely. This is the reason why I am a complainant.
"I am especially disturbed because my name was mentioned with the 'parallel structure' against which I struggled, I am very sorry.
"Unfortunately, the two brigadier generals who were in the position to receive orders from me were taking orders from Staff Col. Erdemli. They were acting on his orders. I pressured Sevgili that Maj. Gen. Avni Angun should be allowed to come. Commander Avni came to my room. While these people were in the room, I talked to the commanders of 1st Army, 2nd Army and Aegean Army.
"Col. Erdemli told me that they won't back down, that they would risk death and that I should follow their lead in order to succeed to take control of all the administration. I told them not to go out of the chain of command and what they were doing was wrong. But they were not convinced. I prepared a statement on my computer. I stated that what was happening was wrong, that our troops were under control and that we are against the coup. I sent it to the commanders of units to inform them."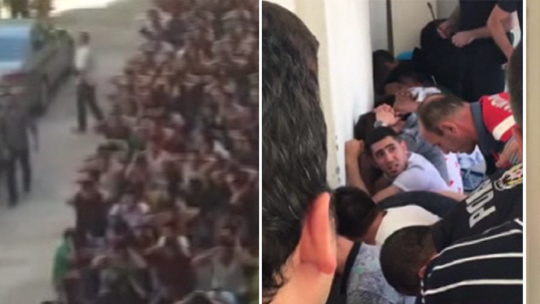 "Mentioning my name is a punishment"
Adem Huduti, the 2nd Army Commander who was detained as part of the investigation of the Fetullah Terror Organization's (FETÖ) July 15 coup attempt, asserted during the trial on March 9, 2017 that he had not told the defendants, Avni Angun and Emin Ayık, that "What have you done guys? You have burned me as well." Huduti is said to have made these expressions, which were cited in the bill of indictment and reflected in witness statements, at the entrance of the jail.
Giving information about the troops under his command and the work he had done, Huduti argued that his name had not been mentioned in the first indictment on FETÖ in Ankara regarding the coup attempt.
Huduti argued that the accusations against him should be examined in detail and gave details of what had happened in Malatya during the coup attempt, saying, "I arrested the coup-plotters and handed them over to the Turkish justice system. There was not any loss of life, except for the death of only one person in Malatya, which was under my watch. I would like to state that the activity is successful considering the number of martyrs and injured in Turkey. I thank all the commanders, chief of staff and my aide-de-camp for doing their job successfully."
Huduti said that he had repeatedly read and tried to understand the indictment which had been prepared by the Chief Public Prosecutor of Malatya and accepted by the court. He pleaded as follows, "I have been accused of being a member of a terrorist organization in the indictment. I have never been involved in any activity related to the FETÖ at any stage of my life. It does not fit my lifestyle. I do not know any of the FETÖ members and FETÖ-linked brothers and sisters, I did not receive service from their banks, and I do not know those programs downloaded on computers and mobile phones. I have never given them any so-called donations. Like me, my wife and son have not been affiliated with or linked to these terrorist organizations at any stage of their lives."
Huduti suggested that he heard of the coup attempt by telephone when his son in Istanbul called him. He continued, "I had been sleeping in my bed until that time, I did not even turn on the television because I had visited Gaziantep, İskenderun and Adana from July 12 to July 14. Then Chief of Staff Avni Angun stated that helicopter flights were prohibited in our region. With the exception of this, any information that reached me was from the General Staff, headquarters, or administrative chiefs in our region."
Huduti argued that he did not give orders to anyone to help the coup-plotters, stating, "I have not seen any coup-makers. I worked with all my strength to prevent the coup in the region under my watch. I did not say, 'What have you done guys? You have burned me as well' The coup-plotters wanted to bring me to Ankara. My Chief of Staff phoned Army Aviation Regiment Commander and prevented this. The claims that we did not immobilize coup-makers although we had several opportunities and helped them buy time are not true."
Huduti refuted the allegations that his name had been mentioned in the Peace at Home Council's priority secret message forum named "Operations Lighting" and that he "would continue his task." He argued, "Mentioning my name there is not an award, but a punishment."

Huduti's remarks, "What you have done guys, you have burned me as well," cited in indictment
According to the 165-page indictment which was prepared by Malatya Chief Public Prosecutor Ergül Yılmaz and Deputy Chief Prosecutor Mehmet Badem on 76 defendants, including 28 detainees, and accepted by the Malatya 1st Criminal Court, the 7th Main Jet Base Commander Emin Ayık had told Huduti, "My commander, we could not achieve it" at the entrance of the jail.
The indictment said, "While the arrested suspect Adem Huduti was being transferred to the Düzce T-Type Closed Penal Institution from the Malatya E-Type Closed Penal Institution along with the other suspects, Avni Angun and Emin Ayık, he saw these two suspects at the entrance of the Düzce T-Type Closed Penal Institution for the first time in the section where prisoners are accepted. When they went to the section where there are the personal belongings of suspects and got out of the car, Adem Huduti saw suspects, Avni Angun and Emin Ayık, who he had not met before, and told them, 'What have you done guys? You have burned me as well' and 7th Main Jet Base Commander Brigadier General Emin Ayık replied, 'My commander, we could not achieve it' and Avni Angun replied, 'We and you.' All this was understood from the statements by gendarmerie officers, İ.M., S.K. and R.P., who accompanied the transfer of suspects and from the trial records dated July 23, 2016."