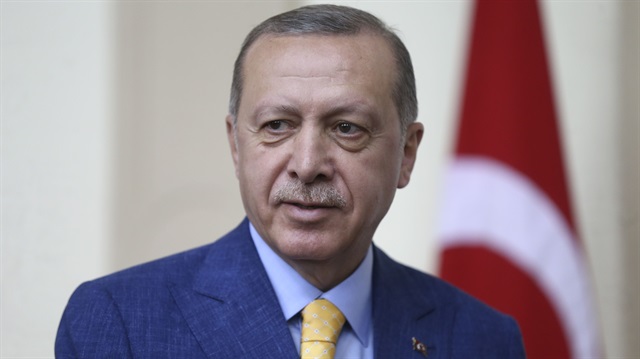 Turkish President Recep Tayyip Edoğan said on Sunday that alleged assassination plots targeting him in Bosnia will not stop him from moving forward.
"I was informed about the assassination plot by the MIT (Turkish intelligence services), but here I am. These types of threats will not sway us from our path. We will persist on the road we set out on fearlessly, just like on July 15."
According to intelligence sources who spoke on the condition of anonymity due to restrictions on speaking to the media, there were reports that a group of Turkish citizens were planning an assassination attempt on Erdoğan.
Turkish nationals residing in Macedonia's capital Skopje contacted Turkish intelligence units and said: "There are unconfirmed reports of a possible assassination attempt against President Erdogan during his visit to the Balkan countries."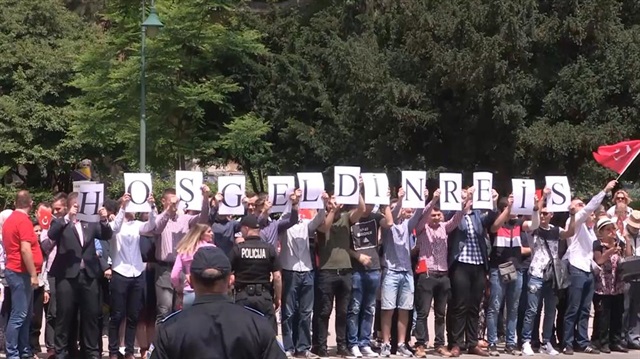 Speaking after arriving in Bosnia and Herzegovina for an official visit, Erdoğan noted that Turkey does not have any "secret agenda" other than prosperity, unity and economic development of Bosnia.
Erdoğan arrived in Bosnia and Herzegovina's capital Sarajevo on Sunday on a working visit.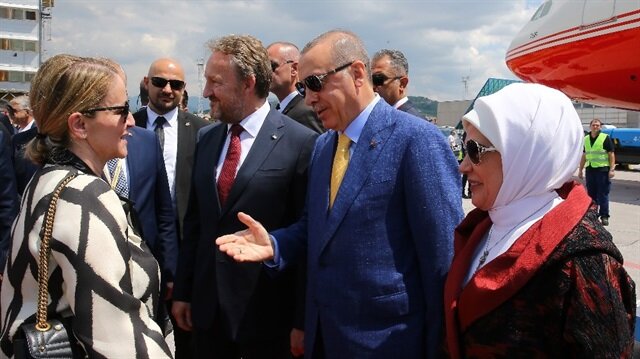 Erdoğan is accompanied by Deputy Prime Minister Hakan Cavusoglu, Minister of Foreign Affairs Mevlut Cavusoglu, Minister of Economy Nihat Zeybekci, Minister of Youth and Sports Osman Askin Bak, Minister of Culture and Tourism Numan Kurtulmus, Ministry of Transport, Maritime Affairs and Communication Ahmet Arslan and Head of Religious Affairs Ali Erbas.
During the visit, Erdoğan held a one-on-one meeting and inter-delegation talks with Bakir Izetbegovic, the Bosniak member of the tripartite Presidency of Bosnia and Herzegovina.