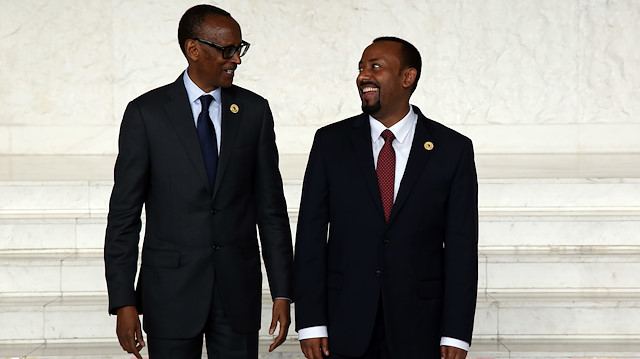 Ethiopia's prime minister and the presidents of Rwanda and the Democratic Republic of Congo have been named among the 100 Most Reputable Africans.
Abiy Ahmed, Paul Kagame, and Felix Tshisekedi were joined by Kenyan minister Amina Mohamed on the list released by Reputation Poll International, a reputation management consultancy firm.
The list features 47 women and 53 men from diverse sectors, including leadership, entertainment, advocacy, education, and business.
They were selected on the criteria of integrity, visibility, and impact, according to a statement.
Matshidiso Moeti, World Health Organization's director for Africa, and Vera Songwe, executive secretary of the UN Economic Commission for Africa, were among the notable names on the list.
Also featured are Nigeria's Dr. Paul Enenche, Guinean economist Cellou Dalein Diallo, and South Africa's Prof. Wiseman Nkuhlu, chancellor of the University of Pretoria.
South Africa's Dr. Precious Moloi-Motsepe, Ethiopia's Bethlehem Tilahun Alemu, and Nigeria's Folorunso Alakija were named in the business category for their global achievements.