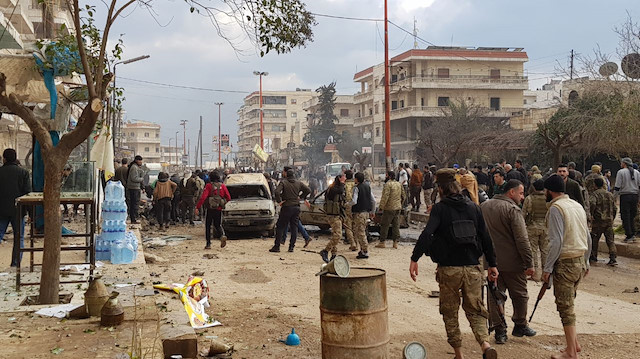 At least eight civilians were killed and 35 others injured on Thursday when a bomb-laden tanker exploded in the northern Syrian region of Afrin on Thursday, according to local reports.
According to an Anadolu Agency correspondent on the ground, a bomb planted in a diesel fuel tanker was detonated in the Tirende area, south of the Afrin district center.
The fuel spreading around triggered a fire after the explosion.
Security forces are evaluating the possibility of a terrorist attack organized by the YPG/PKK.
Since 2016, Turkey's Euphrates Shield and Olive Branch operations in northern Syria have liberated the region from the YPG/PKK and Daesh terrorists, including Al-Bab, Afrin, and Azaz, making it possible for Syrians who fled the violence there to return home.
Syria has only just begun to emerge from a devastating conflict that began in 2011 when the Bashar al-Assad regime cracked down on demonstrators with unexpected ferocity.
Hundreds of thousands of civilians have been killed or displaced in the conflict, mainly by regime airstrikes targeting opposition-held areas.