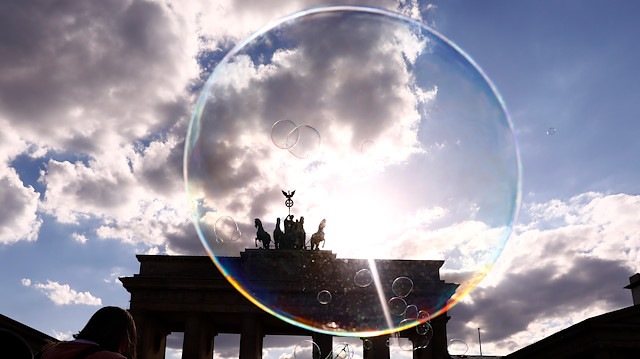 Germany's economy posted a contraction of 10.1% in the second quarter of 2020, the country's statistical authority said on Thursday.
The prices and calendar adjusted gross domestic product (GDP) narrowed by 10.1% in the April-June period, after 2% decrease in the first quarter of this year, figures released by the Federal Statistical Office showed.
The country's GDP was €768 billion ($844.8 billion) in the second quarter, down from €846.9 billion ($931.6 billion) in the same quarter last year.
The GDP per capita was €9,238 in the second quarter, falling from €10,197 in the corresponding quarter in 2019.